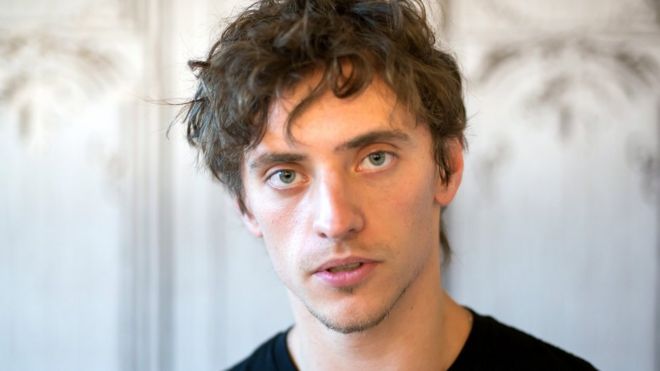 The last time he made headlines was with what some claimed were homophobic posts online (although he denies it). Sergei Polunin has been followed by controversy since he quit the Royal Ballet in London at 22. Can he remain the media's favourite "bad boy of ballet?"
Polunin sits in the Number One dressing room at the London Palladium and tries to sum up the ballet Rasputin, which is getting its premiere there this week. He's dancing the title part.
"I think often people know about Rasputin in Russian history – but know only a little bit.
"He's an interesting man, who in general I think meant well. But he was a holy man and a healer and to heal you need to stay pure. (The choreographer) Yuka Oishi has made a very human story: Rasputin had his own demons and his own dark spot where he went in his head."
Some critics might suggest Polunin, who's 29, could be talking about himself. Since he abruptly quit the Royal Ballet, where he'd been the youngest principal dancer ever, he's had a reputation for following his own path. Some think he's damaged his potential as the great male dancer of his generation.